The Best Deep Conditioning Treatment EVER!
Updated: Oct 12, 2020
Moisture this, moisture THAT! Let's talk about one of the most important ways to encourage moisture in your hair. BUT FIRST let's outline the benefits of hair that is properly moisturized:
•Proper amount of elasticity to prevent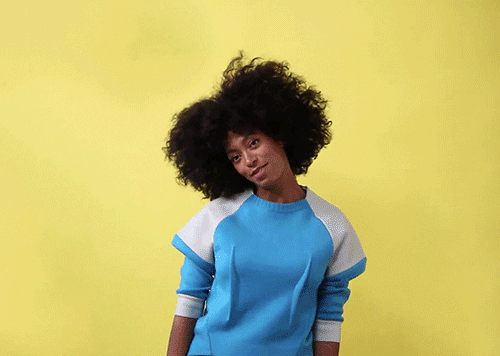 breakage •Natural luster/shine •Prevents irritation that could lead to inflammation •Encourages growth and length retention •Allows for better manageability All of these things are EVERYTHING we want for our hair. So let's jump right into how to achieve maximum moisture with the BEST DEEP CONDITIONING TREATMENT EVER! First, grab a deep conditioning MASQUE. This thick textured conditioning treatment is perfect for curly/coily hair because it's rich and will last the duration of the treatment. Mix your Crown Growth Oil in for added nourishment and apply it on freshly cleaned hair. Section your hair in 6-8 sections. Detangle each section starting from the ends and working your way up then put the section in a twist or bantu knot. Take your time with this part. I once thought I was just 'getting better' at it and turns out I was just rushing and did a bit of damage to my ends 🤦🏾‍♀️🙄 Now that you have your twists, apply your Crown Growth Oil to your scalp and ends. THIS IS IMPORTANT. Crown Growth Oil has an amazing nutritional value add to this treatment and also encourages moisture retention. Keep in mind your scalp is skin too so protecting it from too much water/moisture will keep it from drying out and that's exactly what Crown Growth Oil does. When you're all done, put a plastic cap on and use our Flaxseed Thermal Treatment Cap to wear for at least 30 minutes (Don't forget to put it in the microwave for 80-120 seconds first). I personally tie a scarf around the plastic cap just in case I need to run to the store or pick up my son from school. TIMES UP! Remove the plastic cap, unravel your twists and rinse it out with cold water. *chuckles* Cold water helps preserve the hard work that was just done, keeps your curls defined by smoothing your cuticles down which also aids in moisture retention. You're going to LOVE the results! I can't wait to hear about how this treatment went for you so be sure to comment and tell us all about it 💜 Peace and blessings....
#naturalhair #deepconditioning #4Chair #curlyhair #thinhair #tractionalopecia #CrownGrowthoil #haircare #naturalhaircare #organichaircare #veganhairproducts #naturalhairproducts #locmethod #AfricanAmericanhair #Blackhair #biracialhaircare #hairmoisture #moistureretention #naturalhairoil #psoriasis #hairmoisturizer #naturalhairmoisturizer #bigchop #dryscalp #goingnatural #dryhair #frizzyhair #lcomethod #hotoiltreatment #hairproducts #naturalhairproducts #naturalhaircare #blackhair #haircare #hairoil #bestwaytogonatural