Traction Alopecia: The Road to Rehabilitation
*stretches fingers out*
No one really likes to address the elephant in room especially when it's Traction Alopecia. Let's first outline what it actually is:
Traction alopecia is hair loss caused by tightly pulled hairstyles.
These hairstyles can range from a classic ponytail to lemonade braids (probably why the Queen Bey herself wore a wig). If you or your stylist isn't careful you could be headed down a slow but very sure path to traction alopecia. Here are some examples of bad hair practices that will get you to T.A. Blvd (see what I did there🙃):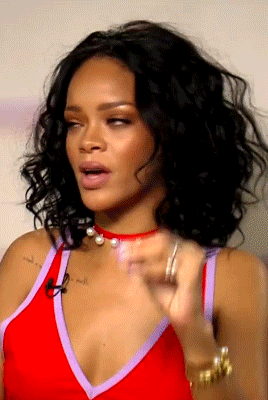 1. Excessively tight styles, sometimes because we are use to a certain degree of tightness we don't consider it tight but the tension doesn't change.
2. Brushing excessively. We all want edges that are LAID but at what cost? Hair isn't accumulating in your utensils for nothing. Yes, some maybe even most is dead hair but if you're not careful some of it will be perfectly healthy hair that was snatched from the root.
3. This may actually be the most detrimental, not keeping your hair moisturized. Dry hair will snap like a twig! Dry scalp will keep the root/follicle weak and thus extremely vulnerable to TA. Over time, hair follicles can become irreversibly damaged so that the hair does not regrow.
But there's good news! Caught early, it is fully reversible and the hair can regrow. Here's where we come to save the day! Because our Crown Growth Almond Edition is made specifically for rehabilitating damaged hair we propose this formula for the job. It contains magnesium which helps to prevent calcium buildup on your scalp; this will help reverse the dryness. Massaging it into your scalp at night before bed, adding it as the last step in your deep conditioning treatment, and using it as a hot oil treatment are all ways to encourage stimulation to your scalp and feeding it the nutrients it needs to thrive! Take a look at these real client results:
We are here for you and want to see healthy hair on every king and queen's head so if you have any questions, follow us on Instagram @queensmagichair we always do hair Q&As and share them on our Facebook page as well (Queen's Magic Hair). Until next time..
Peace and Blessings!
#hairmaintenance #hairroutine #hairconsultation #coconutoilhair #coconutoil #organichaircare #hotoiltreatment #prepoo #biracialhaircare #locmethod #veganhairproducts #hairoil #naturalhairproducts #frizzyhair #blackhair #haircare #bestwaytogonatural #naturalhaircare #hairtreatment #naturalhair #naturalhairproducts #naturalhaircare #4Chair #lcomethod #moistureretention #curlyhair #hairheatdamage #AfricanAmericanhair #dryscalp #hairregimen #hairgrowthoil #thinhair #psoriasis #hairmoisturizer #naturalhairoil #balding #naturalhairmoisturizer #proteintreatment #deepconditioning #CrownGrowthoil #blackhair #naturalhairproducts #tractionalopecia #transitioning #bigchop #heatdamage #proteinbuildup #goingnatural #thinninghair #hairmoisture #haircare #blackhaircare #hairregiment