3 Best Practices To Keep Your Hair Moisturized
Updated: Mar 15
There is nothing more important in achieving healthy and longer hair than MOISTURE! We want to provide some best practices that have helped Queens achieve moisturized hair that STAYS moisturized with little effort. Follow these tips and you will see success.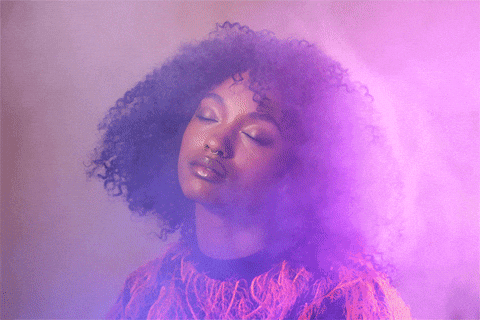 1.) Identify your porosity level. Your porosity level helps you measure how your hair receives and retains moisture. This is going to be so beneficial as low porosity hair the focus is receiving moisture whereas with high porosity hair the focus is moisture retention. So the routine and overall efforts will adjust to how your hair best gets its moisture and retains it. I dare say that this is half the battle when achieving moisturized hair for days at a time.
2.) Drink water regularly. This is by far the most SIMPLE and EFFECTIVE way to achieve moisturized hair. Your body prioritizes where nutrients go and properly hydrating will ensure that your hair is getting the benefits of this hydration. Our bodies are made up of 60% water, so it is safe to say that daily water intake is not only vital of our hair but our entire body needs it. You'll be surprised at how your scalp flaking and overall dryness decreases when your water intake increases!
3.) PROTECT PROTECT PROTECT! Moisture is something we have to replenish as well as KEEP as long as possible in between replenishing. A few ways to do that is to wear satin scarfs or caps to bed, invest in satin lined hats for the cold and protective styles that keep your ends from being exposed to dry or cold weather. Utilize the LOC/LCO method for moisture replenishment and retention. Our Crown Growth Oil and Black Seed Oil Infused Hair Butter are incredible moisture sealants and excellent sources of nourishment for your scalp and hair. These can be used for this method. Protective styling also extends the period of which moisture is retained in the hair. Simple but effective and that is the goal. We want to encourage simple habits that make a HUGE impact in the overall health of your hair. I hope this was helpful and be sure to SUBSCRIBE, LIKE & SHARE!
Until next time, peace and blessings...
#hairtreatment #hotoiltreatment #lcomethod #locmethod #prepoo #hairoil #naturalhairoil #hairproducts #frizzyhair #hairmoisturizer #haircare #psoriasis #curlyhair #blackhaircare #blackhair #naturalhaircare #naturalhairmoisturizer #naturalhair #dryscalp #naturalhairproducts #hairgrowthoil #dryhair